April 25, 2020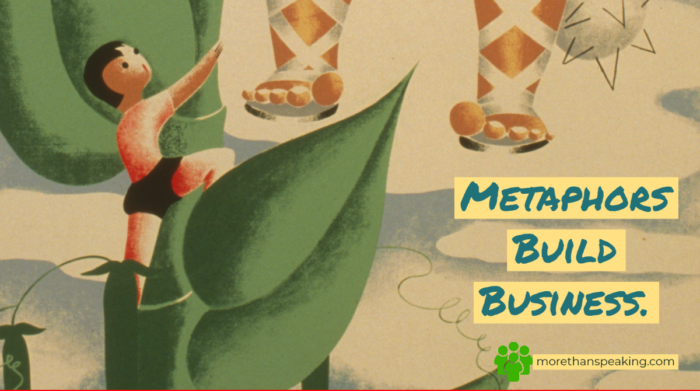 "Sean, your talk about 'storytelling for business is full of s*.'"
Always glad to get your Emails, kids. 🙂
Okay. Yeah, the Emailer is off base. Do any of these five characters ring a bell in your head? I don't expect you to know them all. Maybe you do:
• Any of the Three Little Pigs
Or Rapunzel, Goldilocks, Red-Riding Hood? One or more of those archetypes (or similar) probably pulls out a deep, time-worn, emotionally-true memory for you.
→ Each of these five characters carries truth via story in a variety of cultures.
→ Each of these five characters is used to convey a truth or lesson to a listener.
Point: This same principle works in your business.
Talk to your clients in mind-connecting, brain-seizing metaphors:
• The Stories of The Cat in My Office.
• That Weird Salesperson Who Always Gets It Right
• Holding a Flashlight for My Dad
• When I Knead Bread for Customers
• What I Learned from Fixing an Elderly Neighbor's Car
• The Kid with Baseball Hat Taught Me to Listen Better
Those above are decision-influencing metaphors and images all.
As a CEO, Entrepreneur, NPO Staff, Business Owner, you must master this.
If you do nothing, you are going to keep floundering in your quest for clients and customers.
Imagine being able to seize upon the right word-images for your work, making it a dream to tackle the next thing.
We'll set you on a path. A yellow-brick road, as it were. (Metaphor, right?)
Tags:
business
entrepreneurs
metaphor