July 9, 2018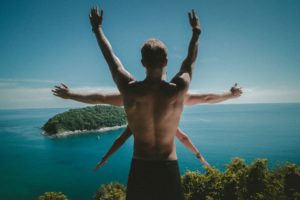 Let's think a bit more through what is and isn't a story in leadership. I've seen a lot of Obtrusive Octopi out there, just tossing out story-like tentacles until they can grab onto the first possible client they can find.
Not one of the following quotes is a story, but I've heard them all in the last month. Specifics have been changed to protect the well-intentioned innocents.
"My child once broke her foot and urgent care was no help at all."
"My boss told me he wanted a creative new way to advertise our business. I made one he liked."
"Our customers keep coming back."
"I had a child with asthma once and we cured it by using natural products. You can buy those products from my company now."
So, what are these phrases, these faux-narrative tentacles?
Anecdote.
Anecdote.
Slogan.
Anecdote+Advertising.
What, then, is a real story?
Stay with the basics: your narrative has a beginning, middle, and an end. The tale can stand alone and doesn't need constant advertisements connected to it.
Here's what storytelling in business looks like when you have four minutes to tell your story. Notice how the "pitch" flows naturally with the story and how the pitch is framed by the narrative. This story is not my story; I've created it for this article.
"When my son Michael was four, he started this nasty cough that sounded like his lungs were going to come up out of his chest. 'Mommy, I can't breathe,' he'd say. He was turning purple over this effort and looking at me in a four-year-old's version of panic. Clearly, at this point, we were seeing something totally wrong with this precious child of mine. My husband Rick and I scooped him up and drove like crazy people to the emergency room at the hospital. They took one look at this purple, suffocating child and rushed him right back to the bowels of the ER. Injections, machines, tubes, and air-machines later, he was able to breathe again. They then told us this was a 'classic asthma attack.' There was the blur after that as we went through training about how to handle a severely asthmatic child. Michael was tested for every allergen on the planet it seemed, only to find out that he was allergic to something in the cleaners that we used at home. It's been a long journey, but we found ways to make our home safe for him. At 13, he's better able to control his own exposures to off-limits food. For my part, we also learned that some chemicals trigger asthma attacks. In our home, we moved to a very specific brand of cleaners and household products that seemed to make a huge difference in his life and breathing. We liked the products so much, we created a business to sell them. We're thankful every day that our son is alive, and we were able to make the changes we needed in our household."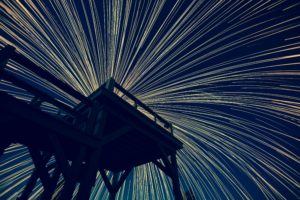 The story above creates a mood of urgency and shows authenticity by the teller. It shows the speaker's integrity that they're not just pitching a product but rather they have direct, measurable experience with the product. The teller has created places for others to hook into based on this story. They have created a scenario, where with this telling, others can come and say, "That is something I need."
Invite Conversation.
Storytelling (person to person) invites conversation, comparison and relationship rather than grabs others like some type of tentacled sales-seeking octopus.
On the other hand, it is popular in the biz-storytelling echo chamber to say, "No, a business story doesn't HAVE to have a beginning, middle, and an end. You just need this formula, etc."
I want to recap an eons-old Truth. Stories begin somewhere. There is an inciting moment, that spark that indicates "the journey has begun." In our "Michael" story, a four-year-old turning purple would be the inciting incident.
In the middle, we experience with the teller the panic of your child's illness. We come to understand the learning, growth. and even the years of testing.
The story ends with how things are different now that the journey has taken place. Teaching the kid to eat the right foods and changing the products in ones' home would be the result of this journey.
It's a full story for business. It starts "back there" and ends up "right here."
As I have done for decades, I urge you, especially those involved in small businesses, startups, or even the more entrepreneurial-prone to develop true, full stories for sharing with your clients and in your presentations. Stop thinking your quick anecdotes quickly dropped off on your way to THE ASK for the sale are doing you much good. Strive for the authenticity and integrity of true business and leadership storytelling.
Let's have less grasping and desperate tentacles, please. Invite people to your story.
**
Sean Buvala is the author of "Measures of Story: Creating a Story from Floats and Anecdotes." It's a thin, tiny book that teaches one thing: how bits and pieces (floats and anecdotes) can become full stories. You can pick up a copy from online bookstores or ask your local independent bookstore to order it from their "Ingram" catalog system. Sean's extensive background in oral storytelling, starting in 1986, cover the range of large companies to the smallest start-ups. He teaches the art of storytelling from the "outside in." Contact him when you need to know more. Hands Photo by Derek Owens on Unsplash.
Tags:
anecdote
arizona
business storytelling
corporate story
public speaking
sean buvala