September 29, 2017
Validation. The stones here are more valuable than the stones there.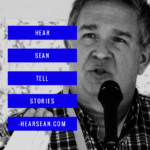 There are folktales that tell about how a tradesman had a dream of a great fortune, there under a large stone in a far-away city. Discontent with his own life, he set out, in disguise, to find this fortune there. On his way there, he encountered a city guard and the disguised tradesman shared his secret dream with him. The guard mocked him, saying he himself had a dream of a great fortune under the hearthstones at the home of a tradesman in a city far away. The city the guard described was the tradesman's city.
Undaunted, the tradesman still sought out the stone there in that foreign place. When the tradesman finally found the stone there in the far away, there was nothing underneath it.
Returning home sad and dejected, he remembered the mocking of the guard. Thinking it futile, he went to his own hearth and moved aside the flagstones. Here in his own shop he discovered a huge fortune in gold had been with him all along.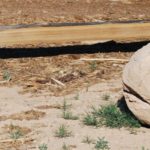 In decades of storytelling and coaching, all I can say is this: the fortune you seek (as you define it) is where you are now: here. Waiting to get on the perfect stage, festival or conference won't fix your career. Getting published in the right magazine won't bring the throngs to your door. Being on the World's Largest Afternoon Talk Show doesn't always mean success (ask around) and that moment of success is usually fleeting. This is not just about money, either. Getting your kids in the right school, meeting with that one guru, falling in love with the right person, or buying that thing you wish to conspicuously consume is never the "there" you are seeking.
I've heard the stories from my shocked friends and clients who discovered the thing they finally got "there" only left them empty "here." Some of those stories sound like:
"I was on the (BigGiantWherever) stage and it made no difference in my career."
"I published my book and I still don't have any new bookings!"
Old School: "I bought 1000 of my new CDs and 900 are still in storage in my garage."
"Getting There" isn't one thing, it's many. And, in forewarning: if someone from one of those "getting there" places says they have the one thing you need, they are in it for your money or your body or your freedom.
You will get "there" when you finally learn to turn over the stones in your own "here." The constant turning of stones, in many small acts, stages, coaches, and events will get you to the "here" you want.
Success and contentment take time. You are as valuable here as you are there.
The true treasure is under your own stones.
***
I am going back and listening to decades of recordings of my own storytelling. Every month or so I will pop one up on my new podcast "Hear Sean Tell Stories." Go to hearsean.com to figure out where to hear it at. Thanks.
Tags:
patience
podcast
sean buvala
story
success
treasure