November 18, 2019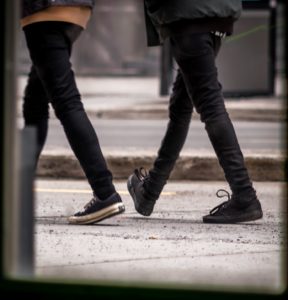 I've been working with some folks lately who feel challenged to tell to certain audiences, especially doing teen storyteller gigs. Here's a bit of a quote from our "How to Be a Storyteller" book which we released a number of years ago. The advice I have for those who work with teens still applies today. Some thoughts about getting past the image that some older kids have about listening to a storyteller.
2. Expect that you will need to challenge the storyteller stereotype.
Here is where you need to be aware of a challenge. Storytelling, at least in my part of the world, is still perceived by both adults and adolescents as something that the "little kids" get at the library or is the bedtime ritual for preschool-aged children. When you are telling for adolescents, I want you to lead off with your best "you really have no idea what I am going to tell you" type of story.
For example, I specialize in telling folk and fairytales, especially from the Grimm Brothers. Trust me, when I tell this to an audience of adolescents, their eyes begin to roll back into their heads as they proleptically pass out from the potential for boredom. So, I will lead my teen programs with a darker Grimm tale such as "Seven Ravens," where the young heroine, whose brothers have been turned into ravens, must pass bravely through the threats of being eaten by the moon and sun only to find that she must cut off her finger in order to save her feathery siblings. Told well, adolescents (both boys and girls) in the seats begin to squirm and shake their heads as the knife makes its first appearance. Because I use a lot of foreshadowing, the self-mutilation soon is enough to shake any remnants of this-is-like-story-time thinking from these young minds.
I told this story of loyalty-to-one's-family once at a festival in Canada where two very-trendy teenage women kept hiding behind their hands for fear of what might happen next in the story. It was truly a stereotype-busting moment that let my storytelling move past "this is kiddie stuff" to "let's hear what else he's got."
Once you have their attention with a strong and unusual opening, you can usually move into stories that are more complex. However, please, do not take your work or your storytelling too seriously. Keep plenty of funny stories in your program, tossing in one or more of the stories in the genre of "Seven Ravens" just to keep them on their metaphorical toes.
Every audience you may encounter will have some resisters in it. Look past the stereotypes when you can and do the best presentations you know how to do. Even with big kids, you can still reach them, help them to think or just scare them out of their pants. Tell your best.
****
Photo by David Larivière on Unsplash
Tags:
advice
pants
sean buvala
son
storyteller
teen