July 7, 2020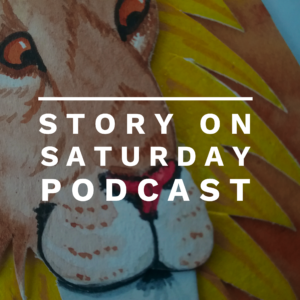 I've created a new podcast for you, full of short stories. We're basing it out of Anchor.fm, but we'll add the stream here. Latest Update: Week 14 for July 11, 2020.
You can also subscribe on GOOGLE. Click this link to go to the podcast page there.
Get it on Itunes or Apple Podcast. Get it on Pocket Casts. Get it on Overcast.
Week 1: "Lion and Hare and a Well." The fable is a traditional Aesop tale. I've shortened it a bit from previous tellings. Do the powerful have the right to oppress? Let's let the victims become the victors. Launching a new and faster podcast over on Anchor for as long as I can keep up with it. 4:15 second listen.
Week 2: "The Hare and His Ears" by Aesop. The powerful should ban those who are different? Maybe everyone will leave. 3:16 run time.
Week 3: "The Miser and His Gold" by Aesop. Go ahead, collect wealth only to stare at it. Or maybe not. 3:30 Run Time.
Week 4: "The Lion's Share" by Aesop. When the powerful hunt with the lesser, who do you think gets the spoils?
Week 5: "The Fox and the Hedgehog." Who has the most tricks? Who has the one best trick? An Aesopian Grimm tale by way of Romania or the like.
Week 6: "The Lion and His Bad Breath." Does power require good news, delivered twice a day? The question of speaking truth-to-power is an old theme. Also known as " The Lion and his Councilors."
Week 7: "The Eagle at the Concert." It's hard to speak truth to power; that is why so few can do it. An Aesop-influenced fable.
Week 8: "The Dog and Wolf" How free is your freedom? How much does it cost to be fed? An Aesop-influenced fable.
Week 9: "The Man and the Lion Have a Debate" What advantages does one have in society? An Aesop-influenced fable.
Week 10: "The Frog and the Ox." Can we be bigger than ourselves? Not always. . .
Week 11: "The Peacock and the Crane." So, who is to say that beauty is the most important thing?
Week 13: "The Famer and His Sons." So, is it worth it to work when there's no treasure there?
Week 14: "The Tiger in the Pit." Hmm, is power as wise as it thinks it is? Hare judges a dispute.
Do You Want A Podcast Sometimes Darker, Harder, Off-Kilter? Try: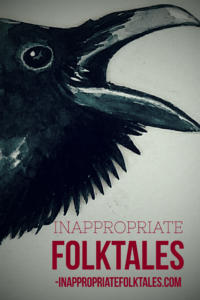 Credits:
Art work on the yellow lion is from The Mesquite Tree Studio in Arizona.
The good British voiceover on Episodes 3 and later come from SuperWiseMon.
Music credit: "Baba Yaga" Kevin MacLeod (incompetech.com) Licensed under Creative Commons: By Attribution 3.0 License http://creativecommons.org/licenses/by/3.0/
Tags:
aesop
buvala
fable
folktale
listen to stories
podcast
sean buvala
storyteler
storytelling
storytelling podcast