January 24, 2021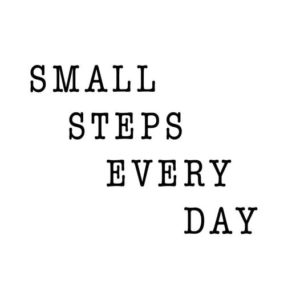 Hey Creatives, do you want to know more about how I get more clients and opportunities? Here are three thoughts, three steps.
𝟏. 𝐀𝐬𝐤 𝐩𝐞𝐨𝐩𝐥𝐞 𝐰𝐡𝐚𝐭 𝐭𝐡𝐞𝐲 𝐰𝐚𝐧𝐭.
Too many creatives build programming/training (in their bubble) and then try to sell it. They are usually disappointed that no one buys/uses their work. Why does this happen? Because they don't ask people what they want. Instead, they rely on their ego so they're guessing or they "just know."
𝟐. 𝐒𝐭𝐨𝐩 𝐧𝐞𝐠𝐨𝐭𝐢𝐚𝐭𝐢𝐧𝐠 𝐚𝐧𝐝 𝐜𝐡𝐚𝐬𝐢𝐧𝐠.
Set your prices based on the high-value you provide. If you have asked people what they want, then you know how to serve them. You know what problems they need solving. Not everyone will need your work and you don't need everyone to need you.
𝟑. 𝐆𝐢𝐯𝐞 𝐕𝐚𝐥𝐮𝐞.
Teach things on your social media. I try to put out content on a regular basis. I'm an expert in my areas of focus; I'm not going to run out of ideas. 🙂
𝟒. 𝐆𝐞𝐭 𝐂𝐨𝐚𝐜𝐡𝐢𝐧𝐠 (𝐨𝐨𝐩𝐬, 𝟒 𝐭𝐡𝐨𝐮𝐠𝐡𝐭𝐬…)
The value of coaching isn't about "stuff;" it's about the community and relationship (the contiguity), of learning. Find someone who is further up the path than you. Ready? See the COMMENTS for my next workshop "How to Get Paid What You're Worth." Visit paid15.com