September 20, 2018
I'll list all my podcasts here. Subscribe to the ones that interest you. Thanks.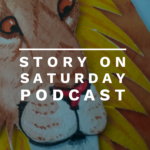 Story On Saturday
Short, small tales with a brief commentary. Under 5 minutes. Adults and teens.
Google    Itunes   Seantells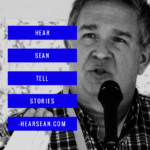 Hear Sean Tell Stories
An experiment in looking back at recordings from my 30 years of oral storytelling. Stories are mostly for adults and teens. These are not for kids. Live and studio recordings. I'll share some tellings I really loved and probably some that didn't work. Those might be the teachable moment if you will. These will probably go out every month or more often, depending on my schedule.
Latest: The Bravest Pirate in the World (September 2018)
Google Play  Itunes  Spotify  Pocket Casts  Anchor 
Tags:
listen
podcast
sean buvala
story
storytelling